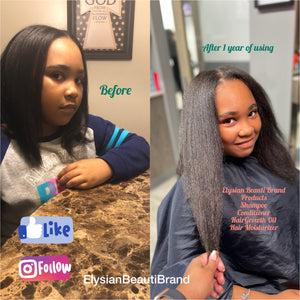 Hair Growth
This product is great for my hair texture and scalp. I have experienced tremendous growth!!!
Loving it!!!
Love it!
I've used this hair growth oil for over a year now and I love the results I see with my hair. It helps increase hair growth and has helped fill in areas of sparse growth for me.
The smell is DIVINE! Hands down the best smelling hair oil ever!
We are grateful that you took the time out to leave us a review. Your feedback help us to improve products for everyone. We are thrilled that you love the smell and our hair growth oil is helping you on your hair growth journey
Hair growth oil
I love the hair growth oil. I put it on my scalp and it smells good too.
Thank you for your 5-star review. We really appreciate you being a customer and glad to know you love the smell. We are also thrilled that you are enjoying the hair growth oil.
---